Please visit our FORUM. All discussion, questions and comments about this article are welcome.
Since the dash in my 1997 Suburban was cracked since the day I bought it in 2011, and now it was starting to rattle, I decided to dive into it and do a write-up. Since I could not find anything detailed on the net about repairing than and all the temp repairs I tried didn't help, I thought it might help some others out there with the same issues. I used West System 2 part epoxy fiberglass resin and some glass mat not vinyl ester or poly ester resin since the epoxy is the most universal when repairing different kinds of fiberglass boats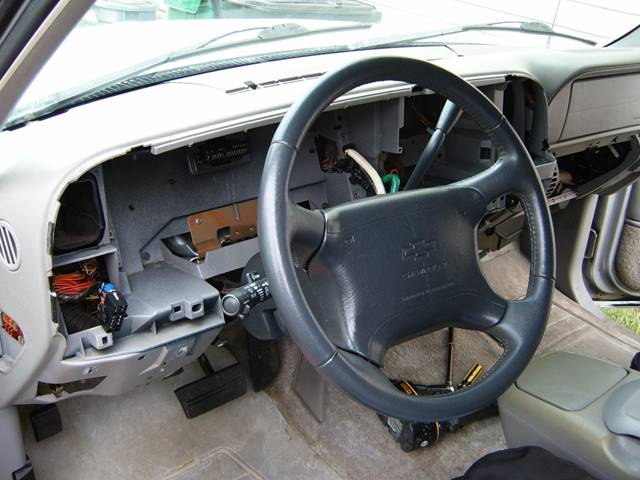 Instrument cluster, radio and AC controls removed.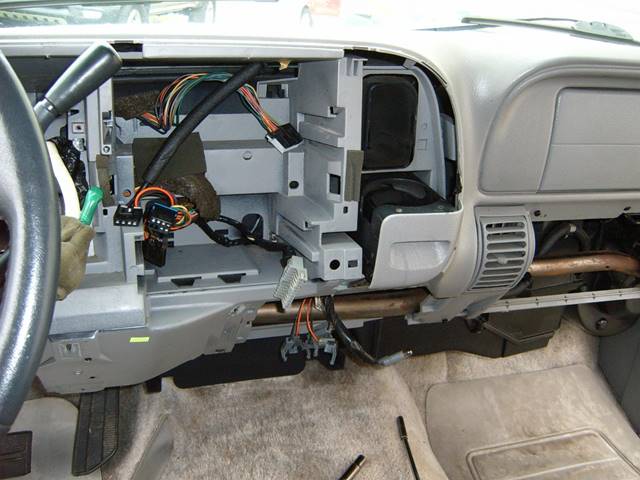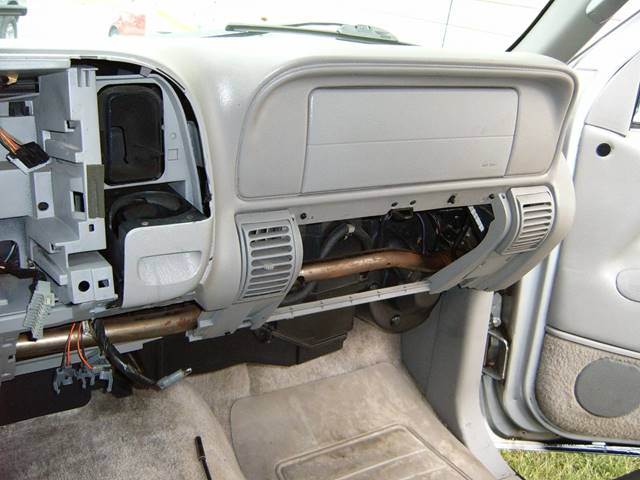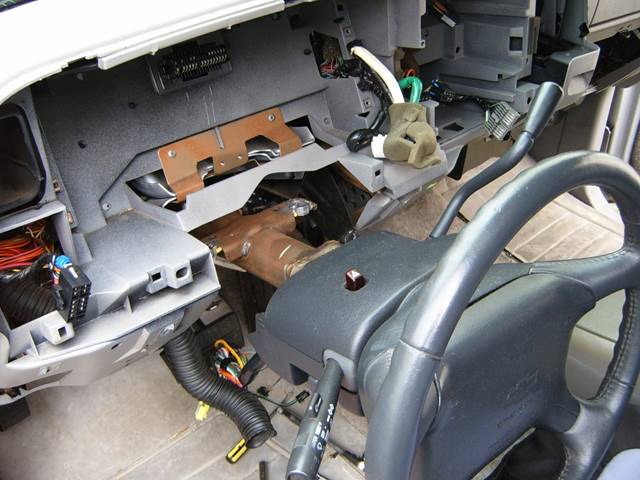 Dropping the column all the way to the floor is a must you have to unbolt the seat and move it back.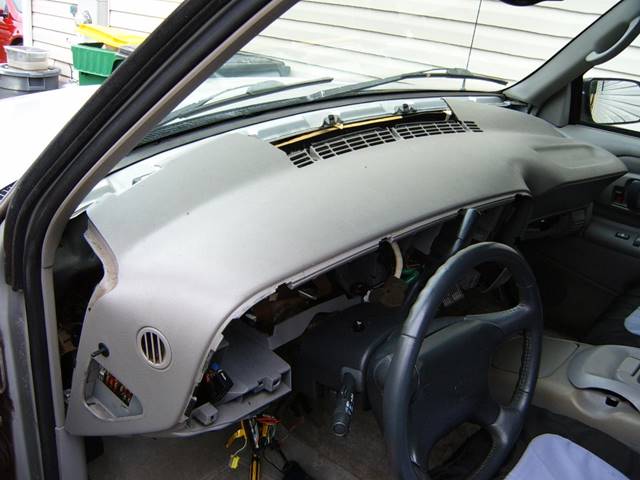 You can see the center section was completely broken away in front of the defroster.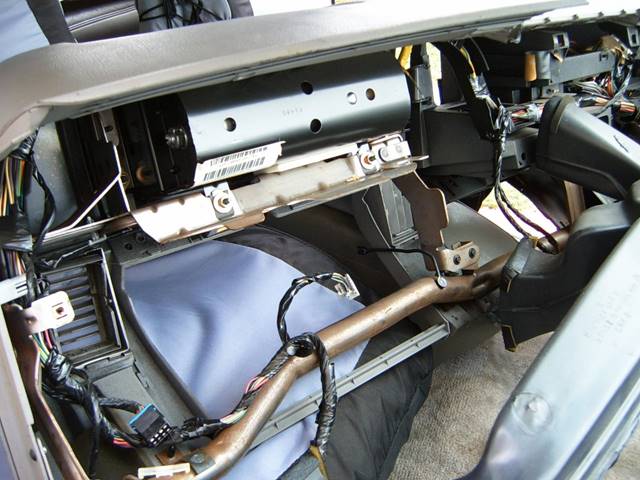 Back passenger side of the dash the wiring harness snakes around the dash and has to be removed from the dash before it can be removed.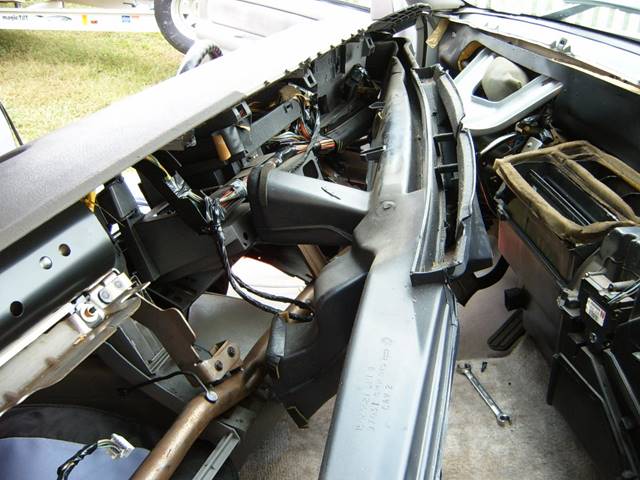 Two screws hold the AC duct to the back of the dash, the duct has to be removed before the rest of the wiring harness can be removed.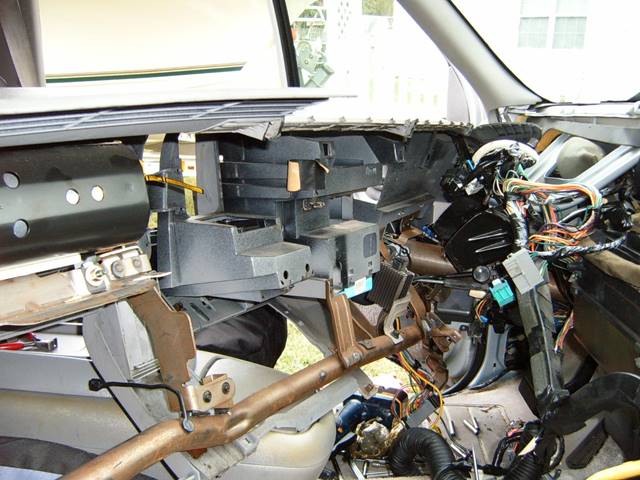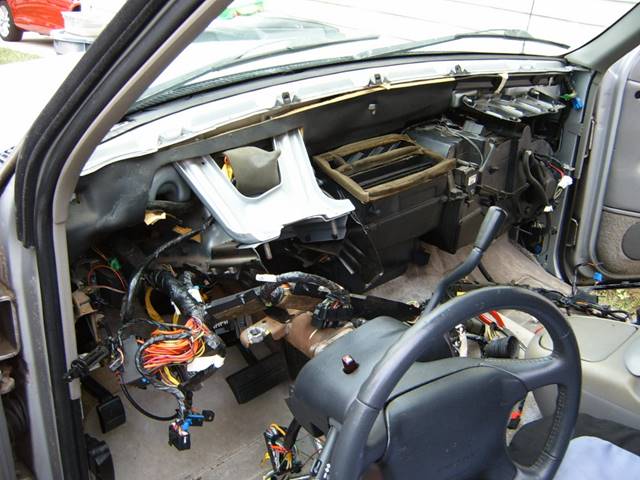 The dash completely out, there are two bolts under the airbag, two holding the column up, three screws by the defroster vent ,and two bolts at the bottom corners of the dash those are the main mounting points.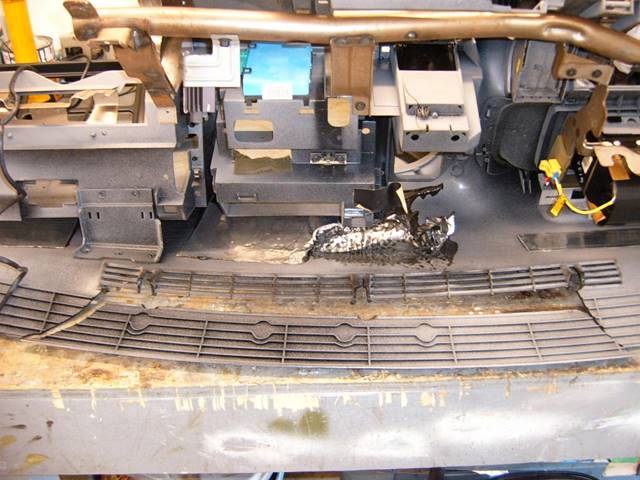 The broken section and before proceeding the air bag and other electrical boxes have to be removed.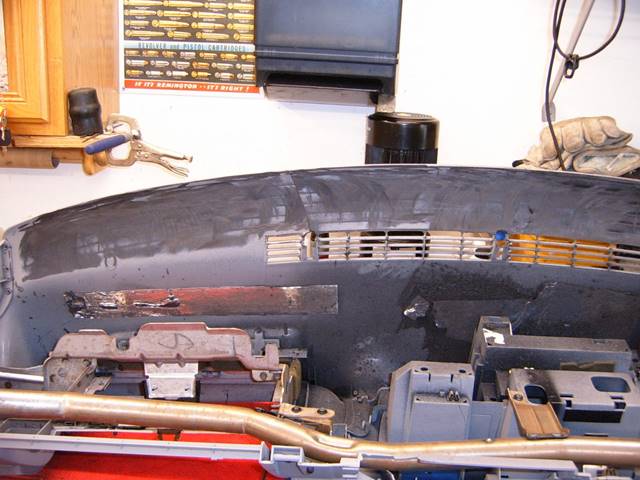 I used loctite plastic epoxy to glue the broken section back on the dash to hold the alignment and ground all the reinforcment ribs down before fiberglassing.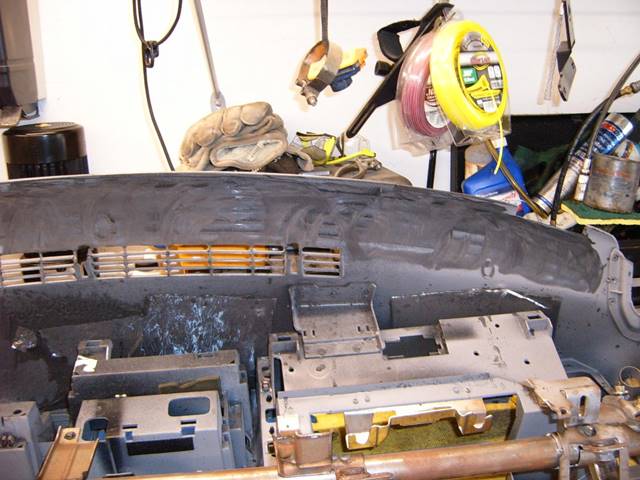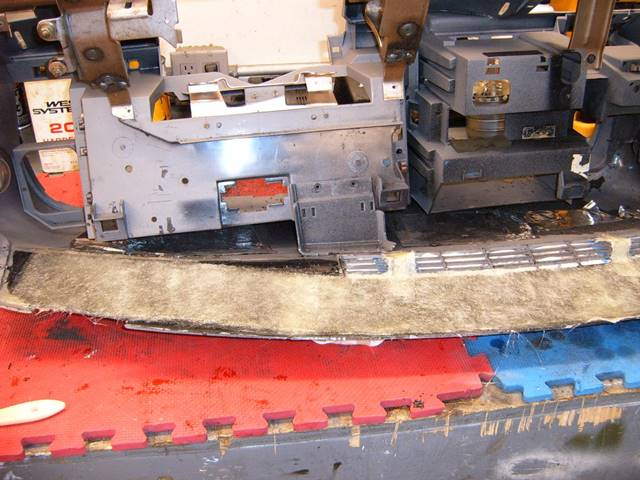 I did 3 layers of glass mat on the main area and 2 layers over the screw holes,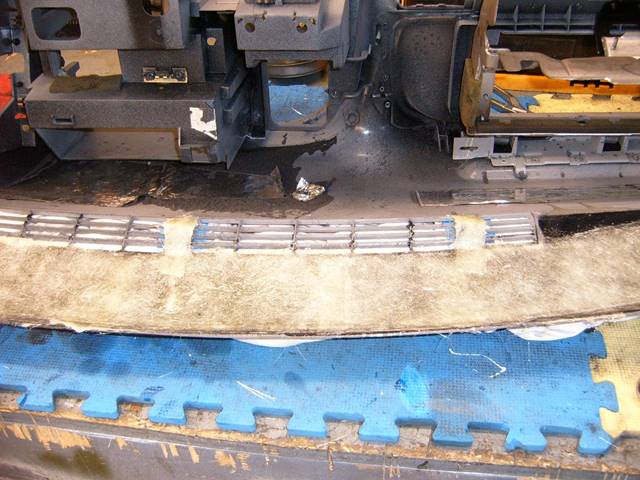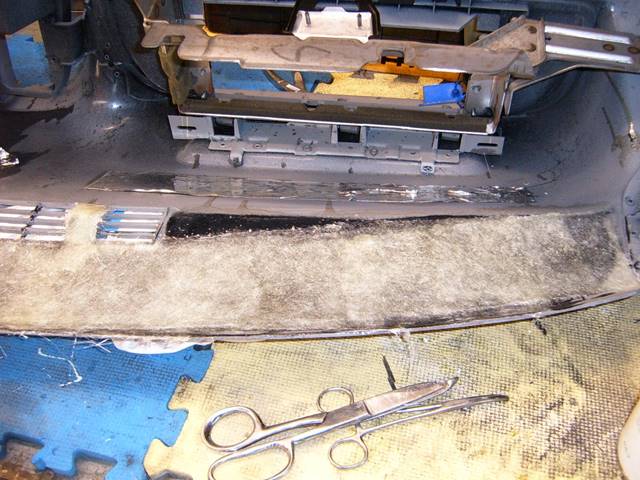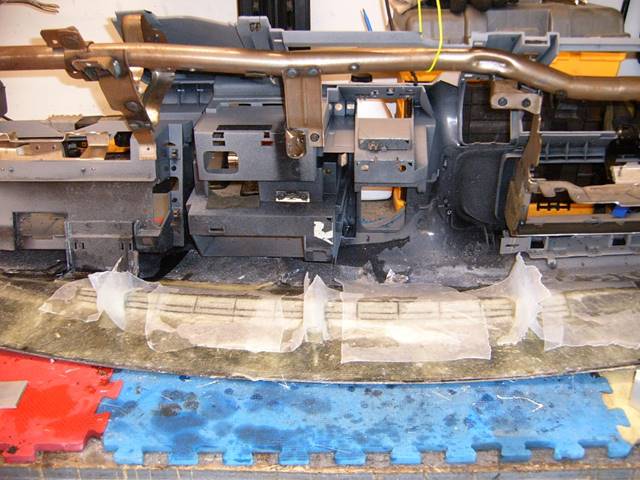 Reinforced the area around the vent and mounting holes, used wax paper as a make-shift mold around screw holes.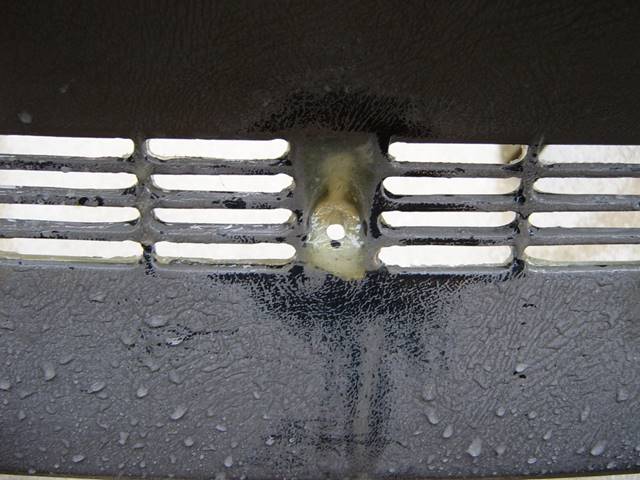 I filled the screw recesses with glass drilled and reground the recess with my dremel leaving the area much thicker than before.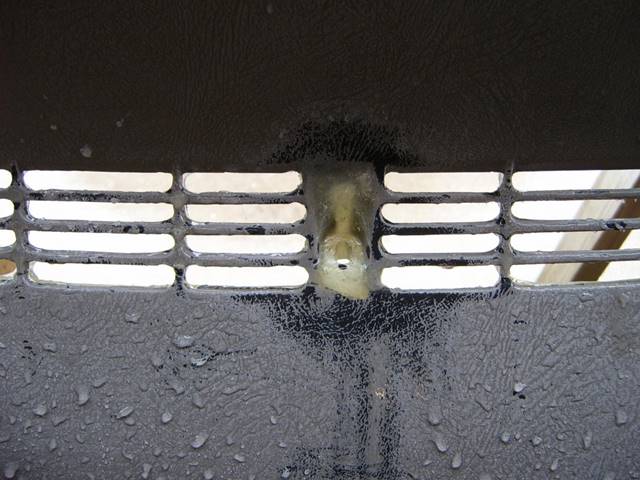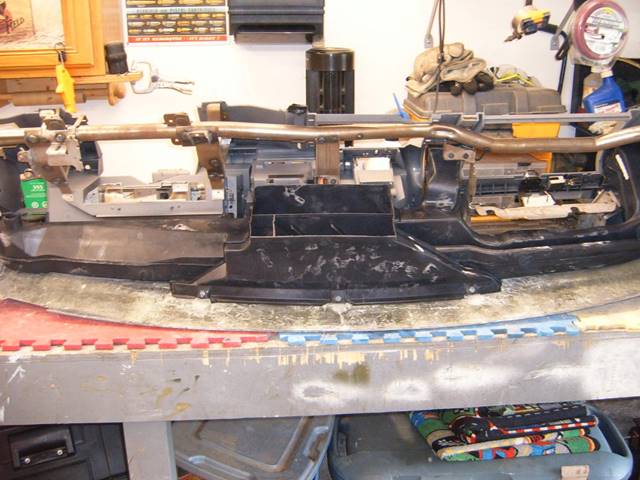 I sanded the glass and test fit the AC duct.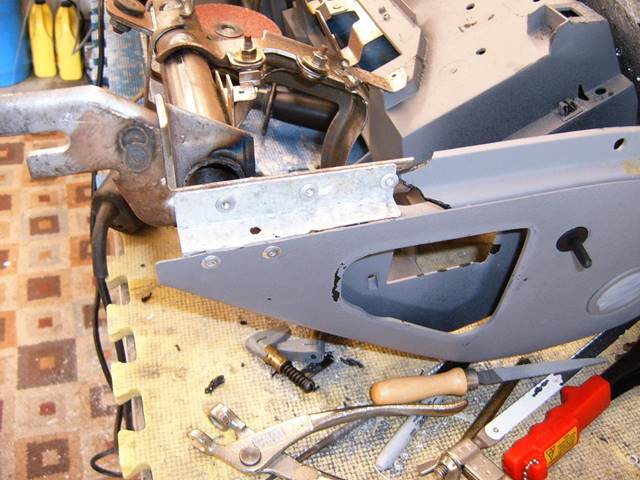 I constructed this section out aluminum, I thought it was easier than laying it up in glass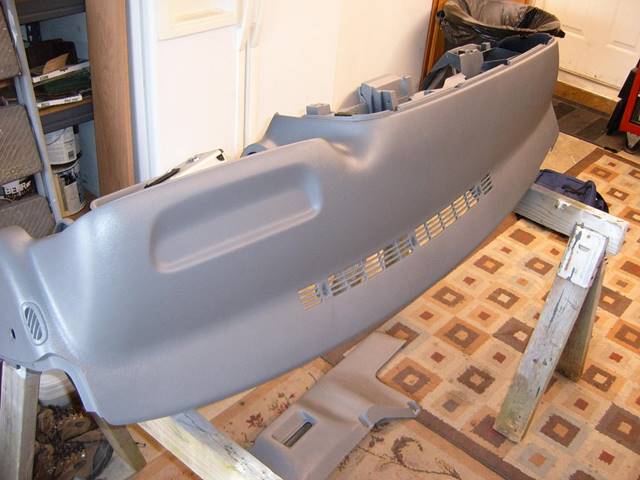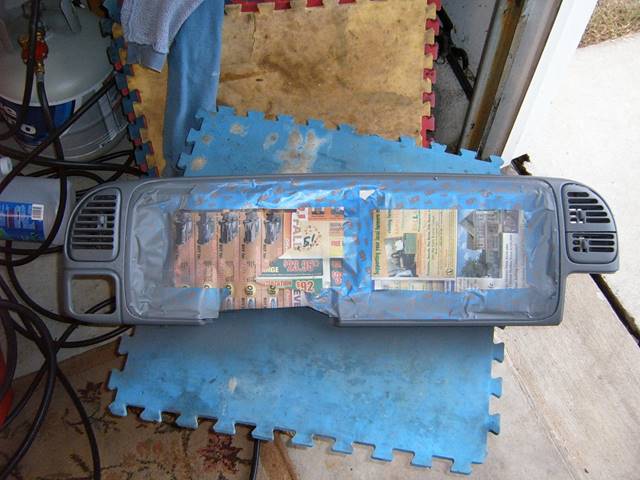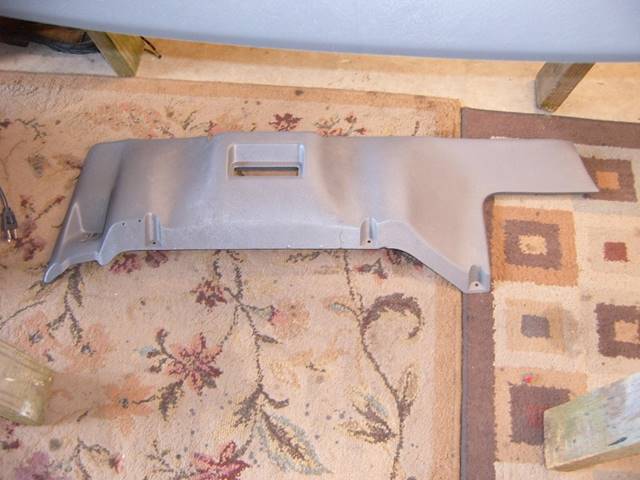 I gave everything a fresh coat of plastic paint from LMC truck one coat of adhesion promoter, four coats of plastic paint, and two coats of their clear coat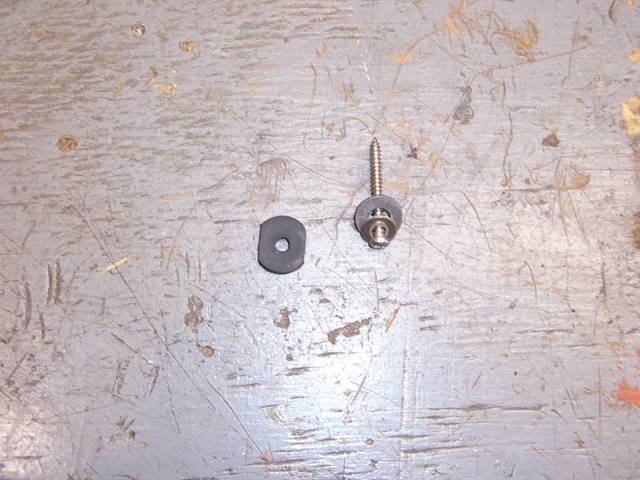 I changed the hardware used since the old screws would be too short, I also decided to use rubber washers between the screws and dash to give it some flex room.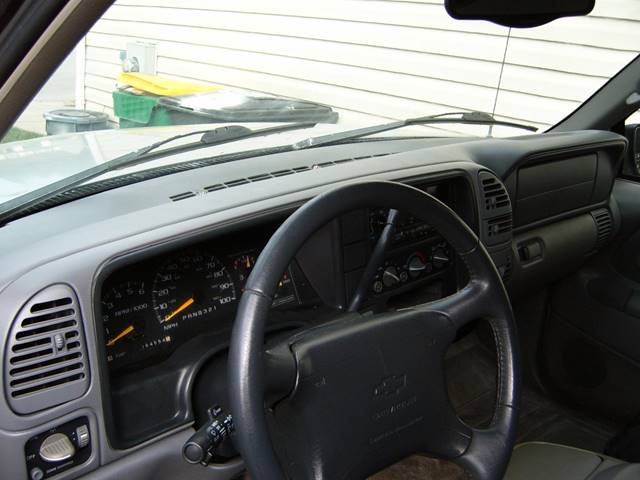 Dash installed, its solid doesn't move or rattle any more!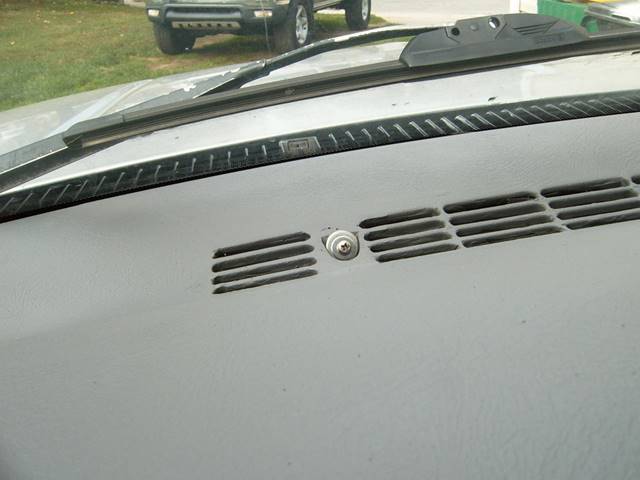 A shot of the hold down screw, I used two washers one with a larger inner diameter so I could offset it in the recess, the rubber washer is behind the second washer.