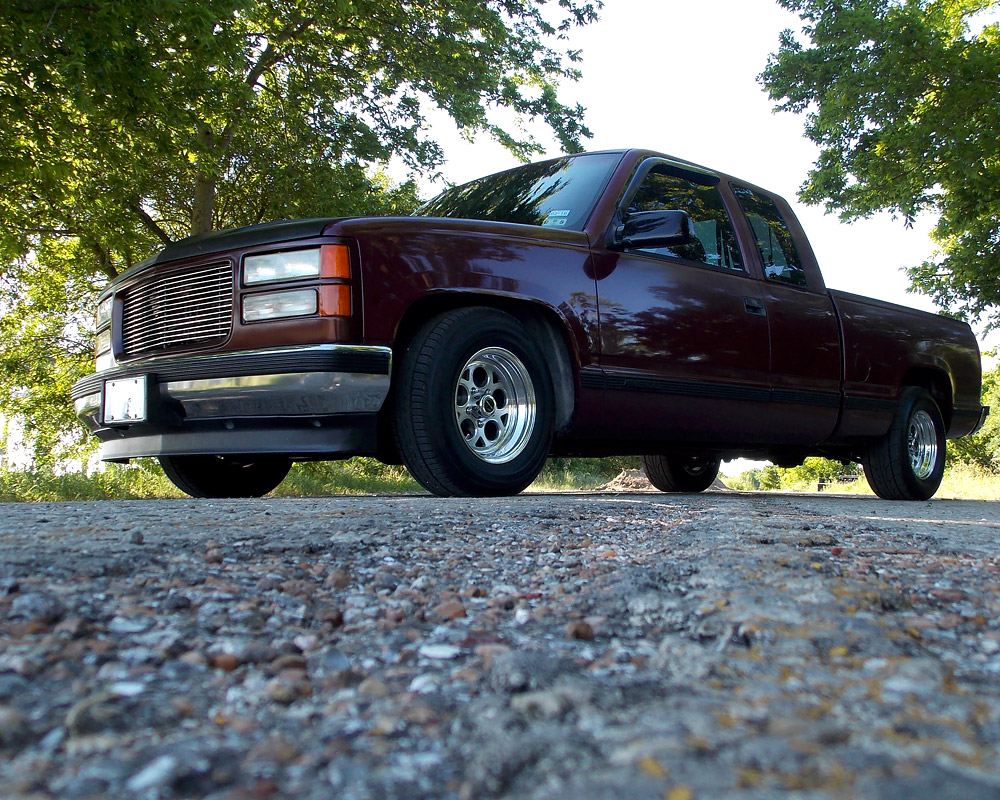 By: Robert B
May 16, 2015
Please read the disclaimer page
Please visit our FORUM. All discussion, questions and comments about this article are welcome.
Truck started off as my father-in-law's daily driver that he used for work. He purchased it from the owner of the feed store that he buys his horse feed from. I was never interested in owning a full size truck but when he was ready to upgrade I figured why not. I let him trade in my 1995 Trans Am and I got the truck.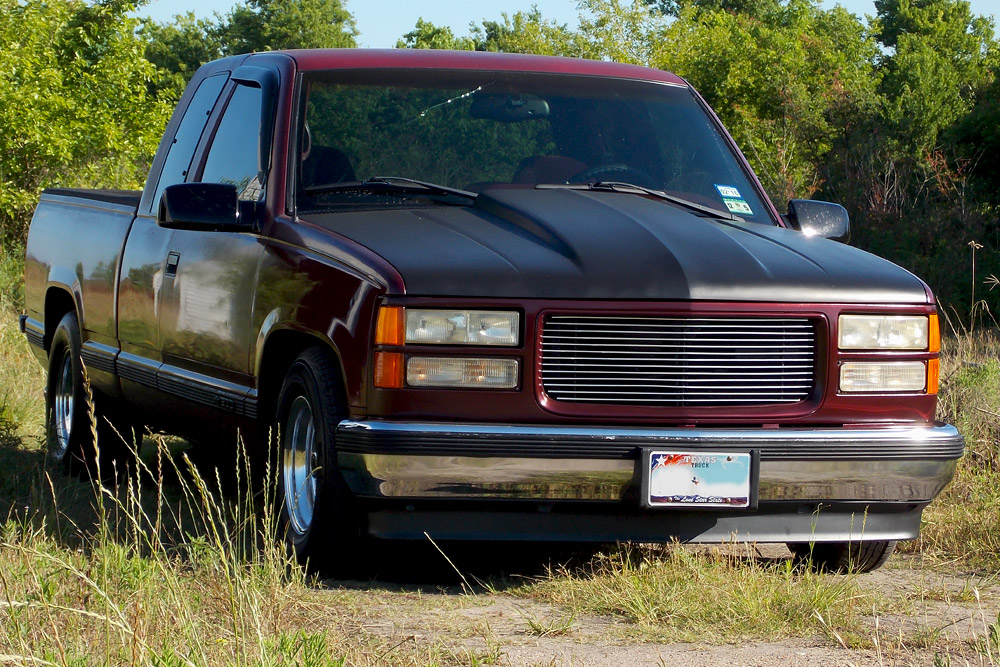 I started the modifications off by just installing a Flowmaster muffler and figured I would be done. Boy, was I ever wrong.

As it sits now it is still sporting the factory Vortec 305cid (5.0L) with numerous bolt-ons. The engine is internally stock with a marine intake manifold, 1.6l Whipple supercharger, AEM water/methanol injection kit, Edelbrock shorty headers running down to a Magnaflow muffler, and E-fans all being run through a 0411 PCM tuned with HPTuners. The transmission has a Transgo shift kit and Corvette servo, otherwise it is a stock 4L60E.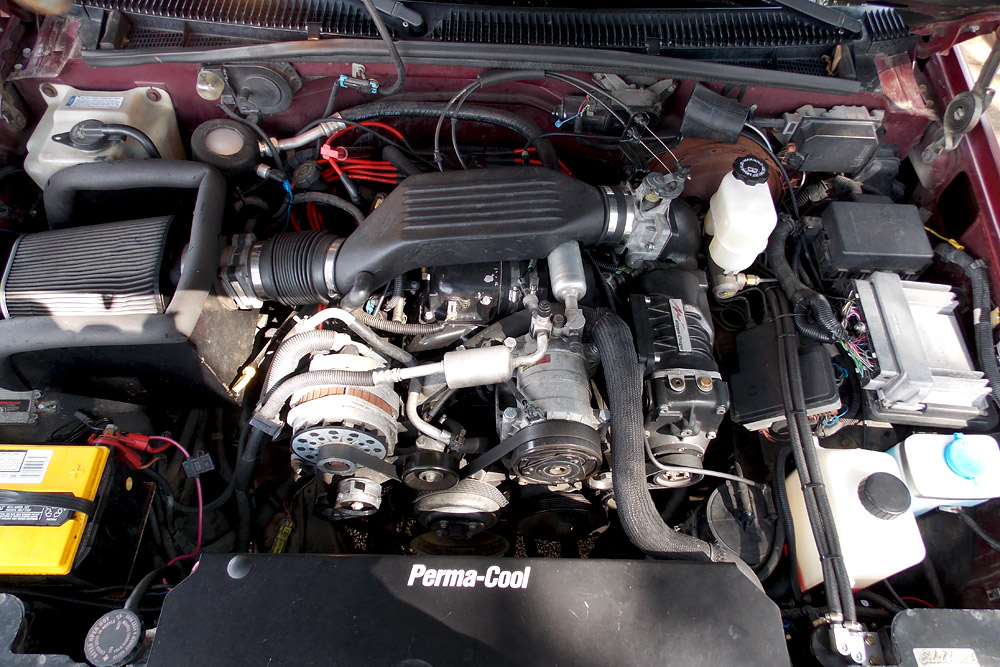 The rearend has been rebuilt with a Trutrac limited slip differential, Richmond 4.10 gears and all new bearings.
The suspension consists of Belltech 3" lowering coils in the front and a Belltech 4" shackle and hanger kit in the rear. All suspension bushings have been replaced with Energy Suspension polyurethane bushings. The rear has a swaybar from a Tahoe and a set of Calvert Racing Caltracs.
Wheels are Centerline Rev, 15x7 front and 15x8 rear.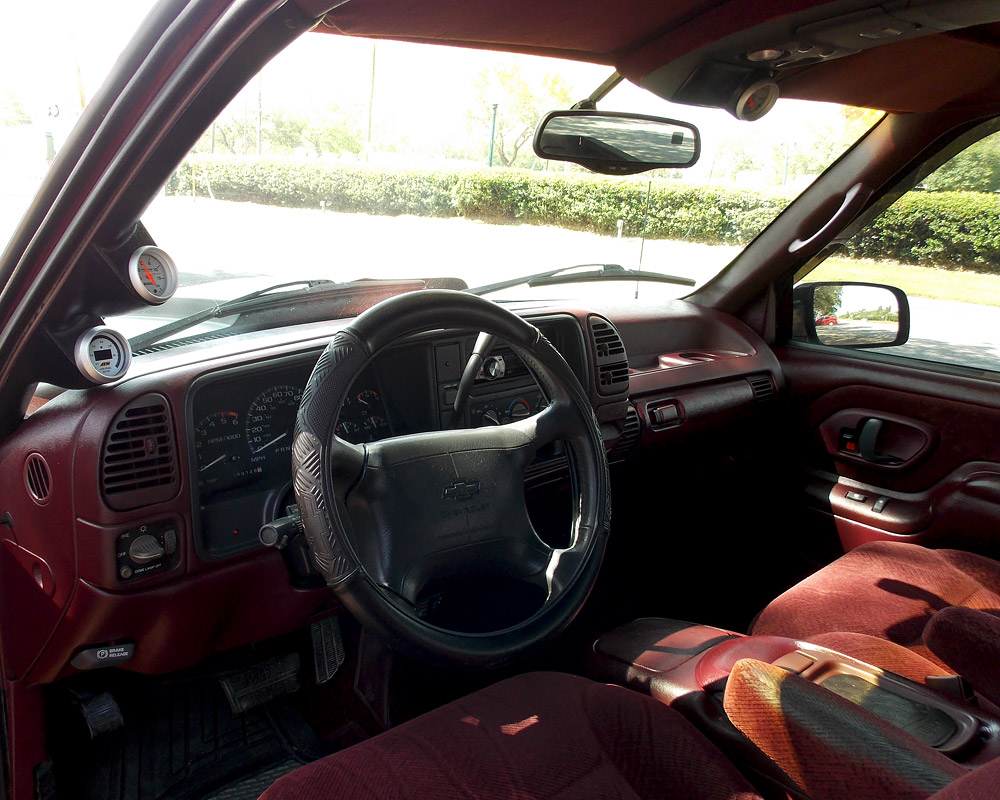 Truck has been a best of 13.6 @ 100.5 in the quarter mile as of now.

Future plans are air/water intercooler (already purchased) and 383 engine build.