Purchase Price - $5.99
Purchased From - Checker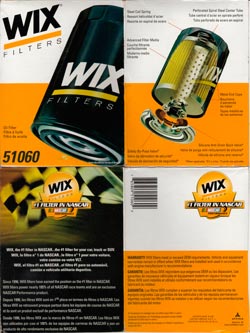 Total Inlet Opening Area (sq mm) - 255.75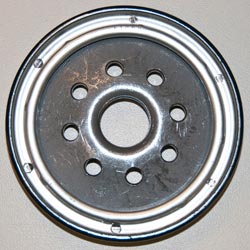 Anti-drainback Valve - Silicone
End Cap Construction - Steel
Filter Seam Construction - Glued
Filtering Media Material - Cellulose
Filter Media Surface Area (sq mm) - 192,832.0
Filter Media Volume (mm cubed) - 138,839.1
Notes - Very uniform pleats, high strength spring. Originally I was going to test every filter on both 30µm and 5µm, however after testing this filter with the 5µm contaminant, it revealed problems with the test for anything but the most efficient oil filters, images below show 2 fully clogged test filter papers, and 3 others simply to get test oil to become less visably contaminated. Due to so much extra time, and problems, this filter, the Royal Purple, and Amsoil, were the only filters tested using the 5µm contaminant.
30µm filtering test image: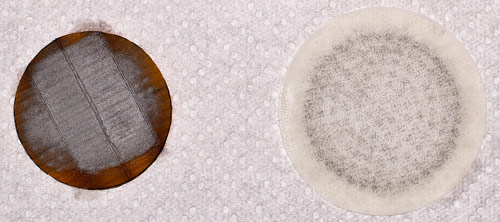 5µm filtering test image: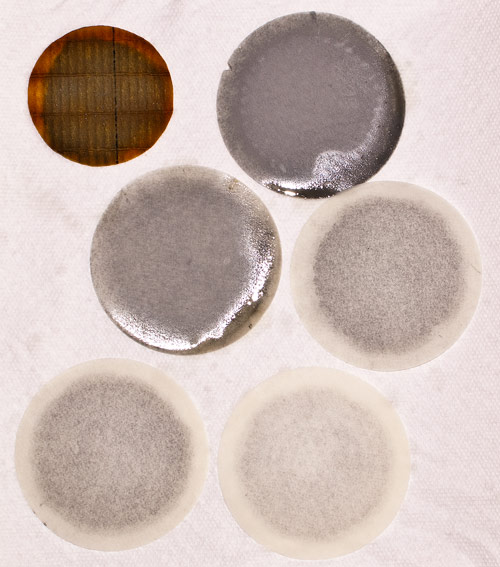 To comment, discuss, or ask questions about this article, please click here to visit our forum.