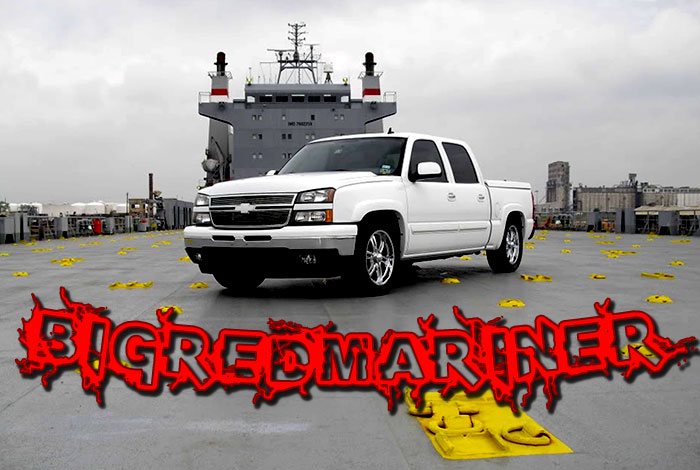 Year: 2006
Make: Chevrolet
Model: Silverado, Crew Cab, Short Bed, LT-3, Z-71
Build Date: August, 2005
Purchase Date: September, 2005 with 9 miles on the odometer.
Engine: 5.3 Liter.
Trans: 4L60E, with Corvette Servo and Tru Cool 40K btu cooler.
Rear End: 10 Bolt- Detroit True Trac, Yukon 4.11 gears.
Front Diff: Yukon 4.11 gears.
Wheels: MB Motoring Gunner 6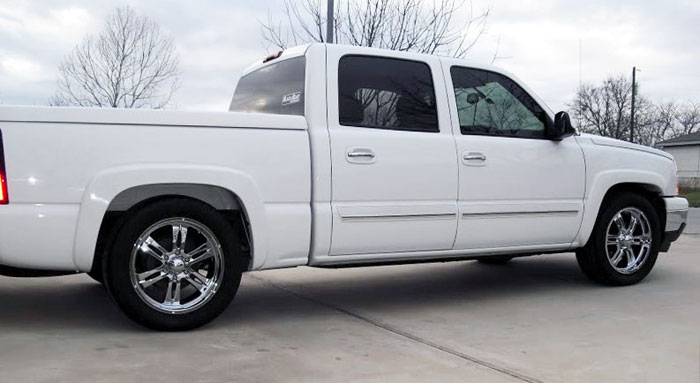 Tires: Yokohama Parada Spec X 285/50R20
Suspension: 4X4, lowered 3/5 with BellTech gear and riding on Bilstein shocks.
Exhaust: Jet-Hot coated Dynatech Long Tubes, Dyantech High Flow Cats into a 3" Magnaflow Stainless Muffler, with a 3" electric cutout for fun.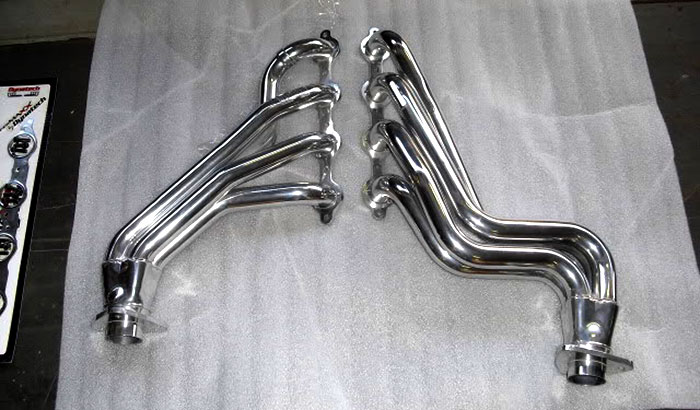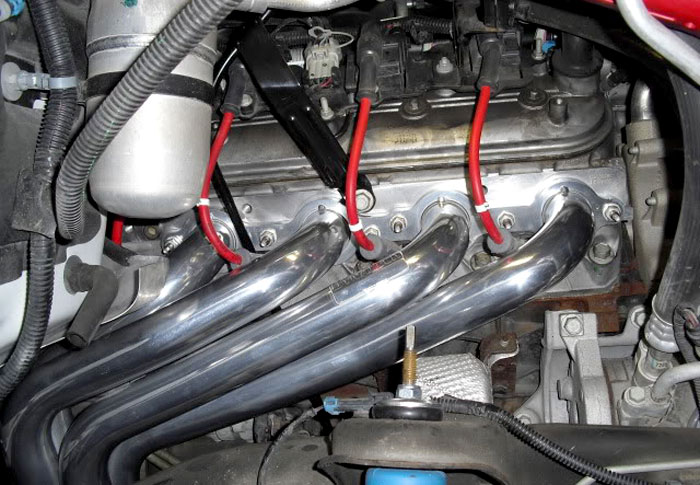 Intake: Forced Induction via MagnaCharger Radix MP112 intercooled at 11psi. Running 44# injectors with a custom calibration written by Black Bear Performance.
Audio: Factory Bose System unmolested.
Body Accessories: Leer Hard Tonneau Cover, PTM Mirror Caps, PTM Door Handles, PTM Front Fascia, Carriage Works Billet Grille, Escalade Antennae delete.
Interior Accessories: Custom Overhead Console insert from SoCal Diesel, fitted with PLX DM-5 Guages. AFR and Boost. All Modules mounted inside floor center console under cup holder.
I bought the truck brand new in September 2005 it had about 9 miles on the odometer when I picked it up. I never even drove it before I jumped in to take it home. I had called my dealer and told him what I wanted and to get it on the lot for me and I would come pick it up. He got it and I picked it up.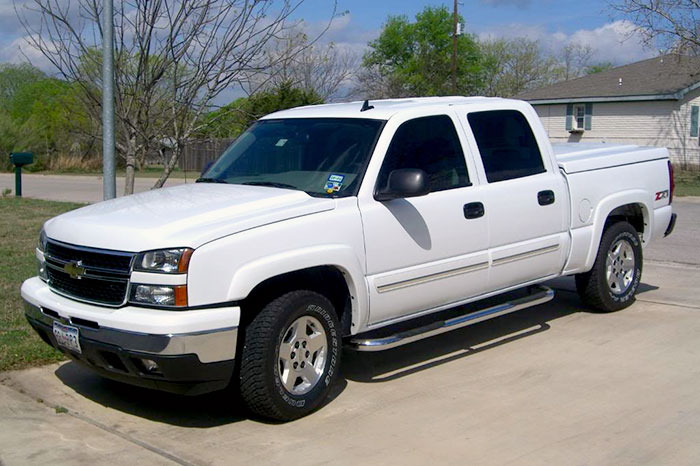 A bone stock 2006 Silverado, crew cab, 1500 short bed. 5.3 liter engine, 4L60E trans, Z-71 package, LT3 fully loaded truck. I had a set of nerf bars added and a Leer hard tonneau cover added within the first few days of ownership.
I left the truck that way for several years and just drove it back and forth to work. It was great for the highway due to the 3.42 gears and got a consistent 20 mpg. I got the dreaded P0449 code in early 2009, so while doing research on repairing it I joined GM-Trucks.com. I learned how to make the repair and saved myself a ton of money. But that caused me to also see how easy and fun it was to mod these new trucks.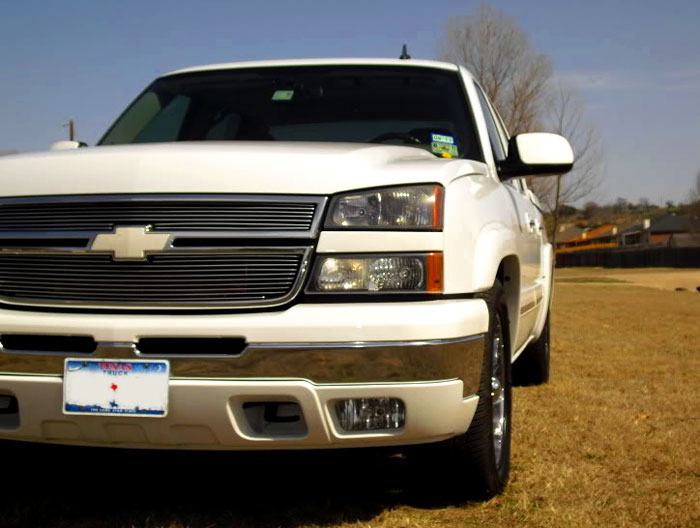 The fun started small, billet grille, PTM mirror caps, handles, fascia. You know the little things.. Then I installed a corvette servo, a Banks CAI and got a custom tune. Lowered a 4X4, 3/5 with BellTech gear and changed out the bump stops and shocks. Man was that thing fun to drive then but like most of us that fun lasted for a while and then I needed more.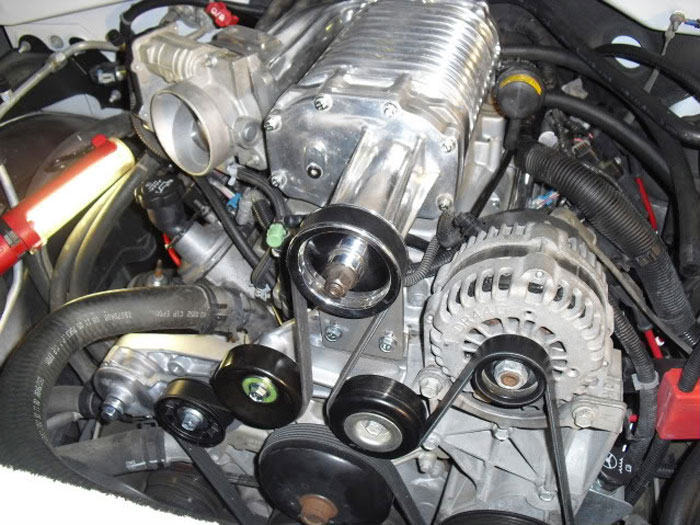 I purchased a MagnaCharger Radix supercharger system, a complete exhaust system from Dynatech that included long tube headers and Y pipe with high flow cats. I sent the headers out to Jet Hot to get coated before install. Ordered gauges and modules from PLX, wideband and boost gauge. Slowly started doing the install after work at night. Installed the gauges one week. Got the headers and exhaust done another week and then tackled the supercharger install the next week. Man was I pleased with the truck.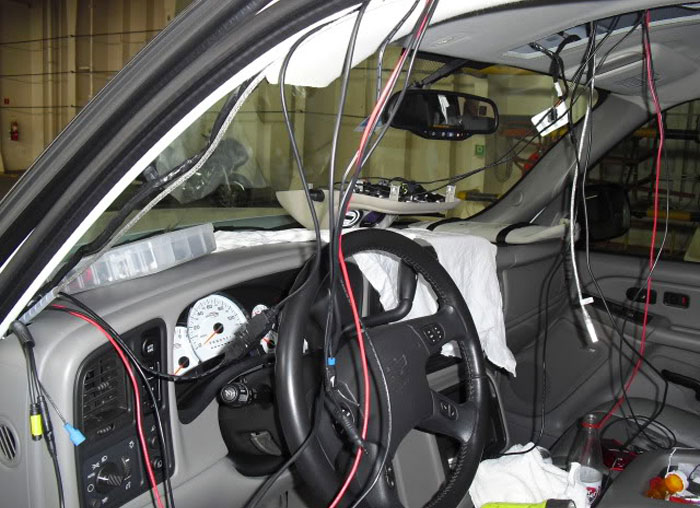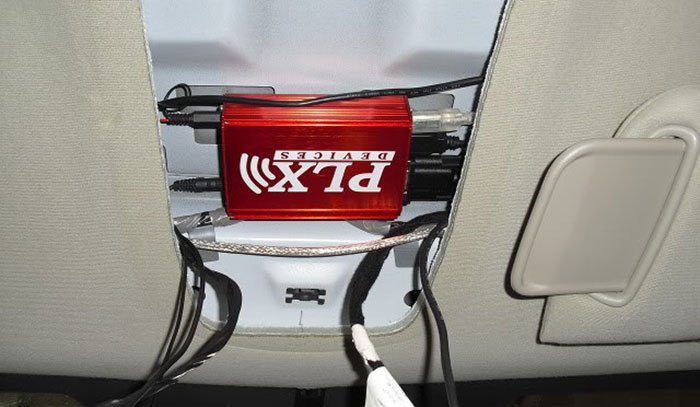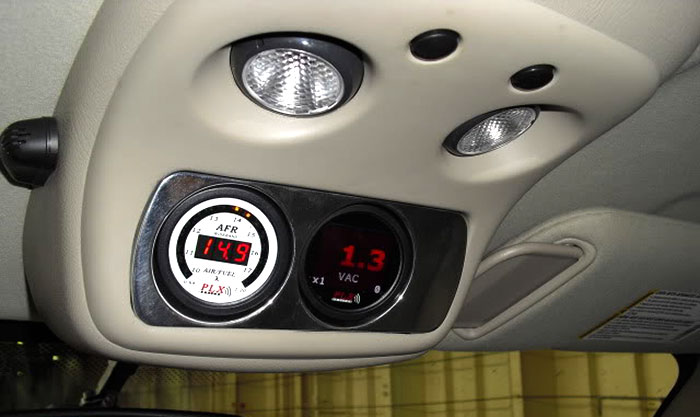 Power on demand the radix is just a sweet little supercharger system with very little parasitic loss. The truck really was great top end due to the 3.42 gears but I wanted a little more of a red light to red light truck. So I bought and installed 4.11 gears and a Detroit True Trac. Did all the install myself.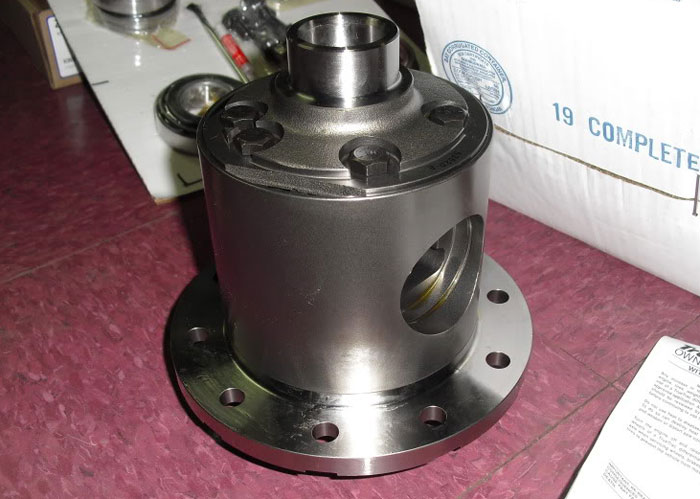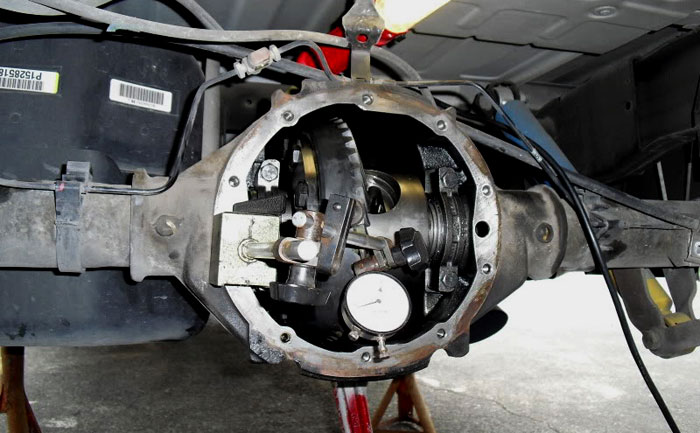 Met up with Justin from Black Bear for a few tweaks to the tune in December of 2010. He dialed in the tune and we talked about the next step. I am currently maxed out with this setup at WOT my injector duty cycle goes to 115%, so if I do anything else I have to change a bunch of stuff. I want to change the cam, but that means more fueling and who knows how much longer the stock 4L60 is going to last. Time will tell but it sure is fun to drive.
To comment, discuss, or ask questions about this article, please click here to visit our forum.