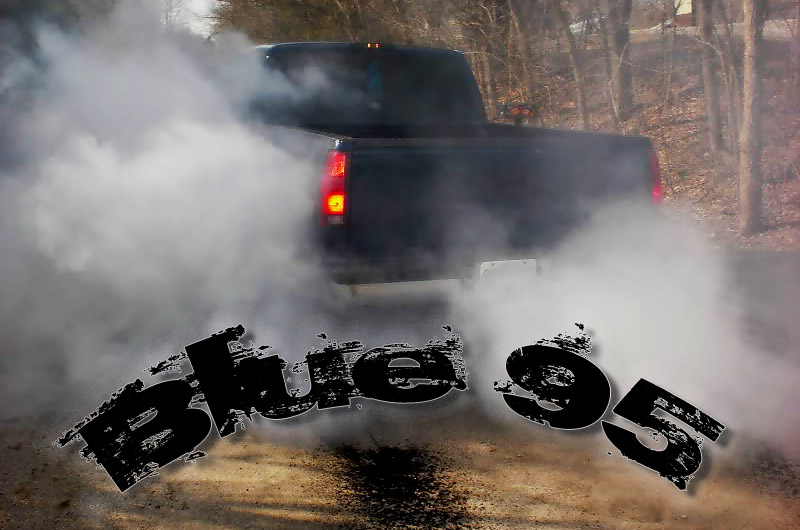 Year: 1995
Make: GMC K1500 SLE ECSB z71
Build Date: 02/1995
Engine/Running Gear: 350/4L60E/3.73's (GT4) factory 265/75/16's tires
Color: Indigo Metallic Blue w/ blue interior
I bought it bone stock with only LT's and some hacked true duals; it had 134,340 miles on it. I got the thing for $200 under Blue Book, I proudly drove it home that day and the transition began.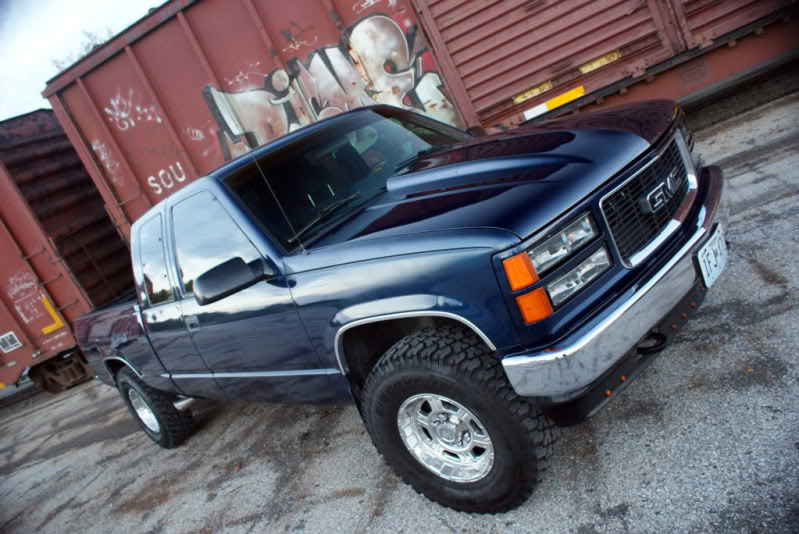 Factory Trim Package: SLE-PW/PL/power seats....yada yada
Wheels/Tires: Pro Comp 1089's wrapped in 285/75/16 Cooper Discoverer ST's (Made in USA)
Exterior:
Cranked to level
Debadged/molded
ANZO smoked head/park lights
4500K DDM HID lows
4 high mod
LED park lights
Maxxima custom front valence LED's on separate switch
Maxxima under tailgate running lights
Reverse lights under rear bumper
35% tint on fronts, factory ext cab tint, and 5% over rear glass and 5% strip
Goodmark cool hood
Upper corner light mod
Diesel bumper
DeeZee bedrails and tailgate cap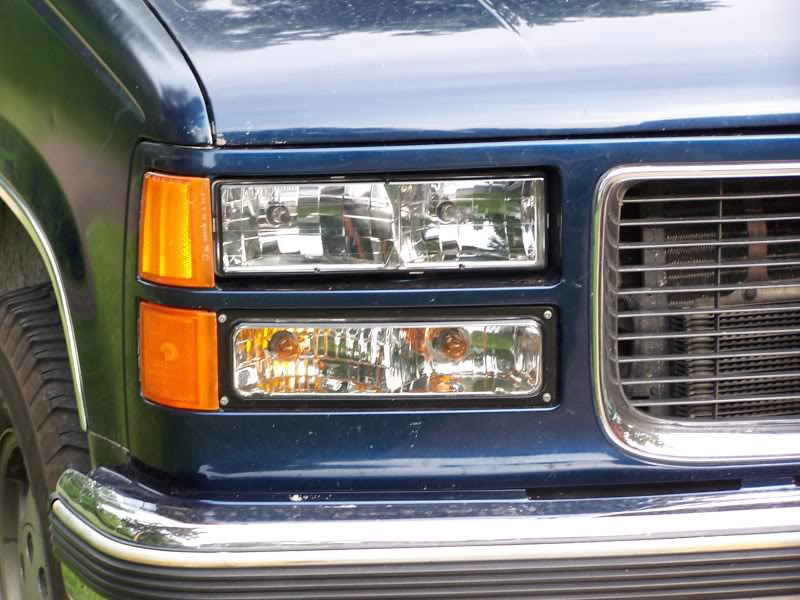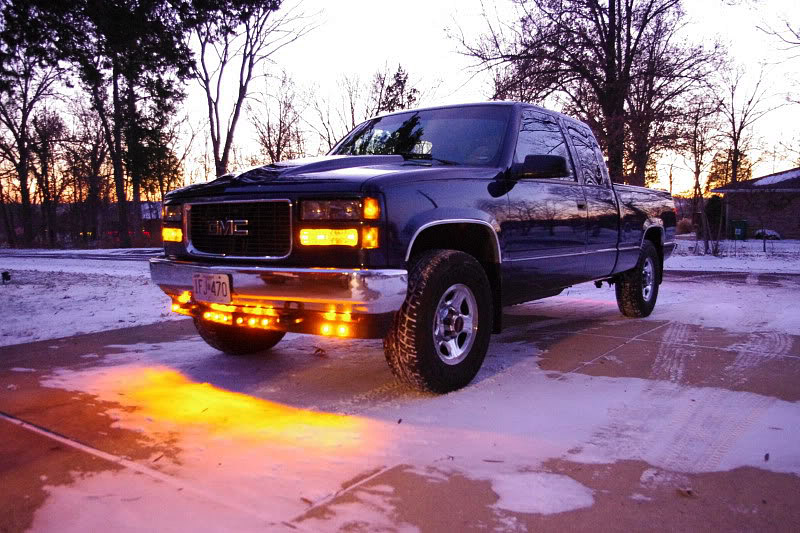 Interior:
Smoothed and painted dash bezel
DashMat
Blue LED cluster, courtesy lights, glove box
White LED map/dome lights
Audio:
Kendwood USB HU
Memphis PR Coaxs in doors
Deadened doors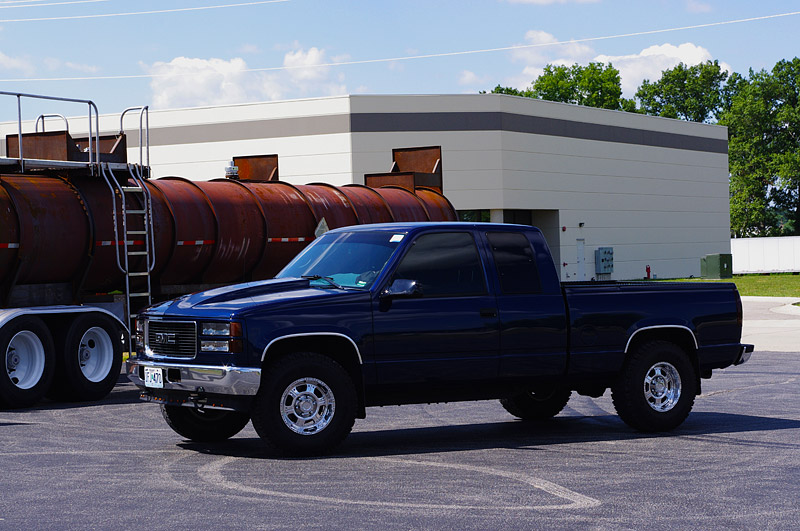 Performance:
XtremeFI adjustable fuel pressure regulator at 13.5 PSI
Jegs TB and inj. Spacers
Flowmatched injectors by RC Fuel Injection
Modified stock air cleaner w/ Hypertech PowerCharger
8* advanced timing
Taurus E fan and Derale Controller
MSD 6200 box
FastChip chip
Ultimate TBI mods
Corvette Servo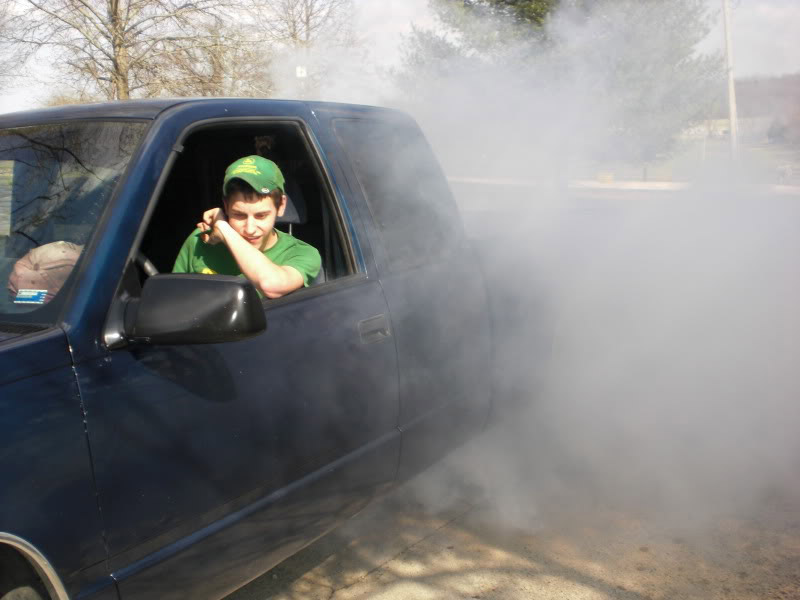 Exhaust:
Hedman Long tubes
Custom 2.5" y pipe
Thunderbolt 3" cat
SI/SO 3"x 18" Dynomax Bullet exiting tucked up at the rear bumper
It was a farm truck for 11 years that an old man had since new, I bought it from a younger guy who pulled a little landscape trailer with it for a year, it had been smoked in for all that time, yuck.
No worries though after a few weeks and every cheap and free trick I could find plus vacuuming, steaming, wiping it all down not a trace can be smelled at all now, I ask everyone if they can smell it to this day and all I get is " wow this is the best smelling vehicle I have been in."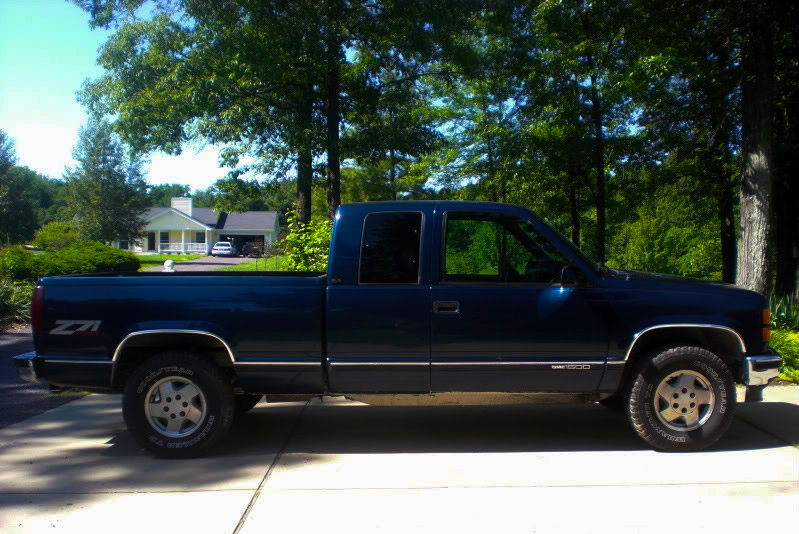 After a good tune up, cleaning, all new fluids, and greased it was up to my standards.
First thing I bought for it was ANZO USA smoked headlight and parking lights. Then I got my windows tinted.
Then I had to get the terrible exhaust re done, it was true Flowmaster duals held up with fence wire, so I had it re-done from the LT headers back with a custom Y pipe, high flow cat, 3" SI/SO Thrush Welded into a 4" tip.
That was it for the first year. In 2010 I then re-did all my interior lights to blue and white leds from SuperBrightLed's out of Earth City, MO. Through all this time I was adding performance stuff.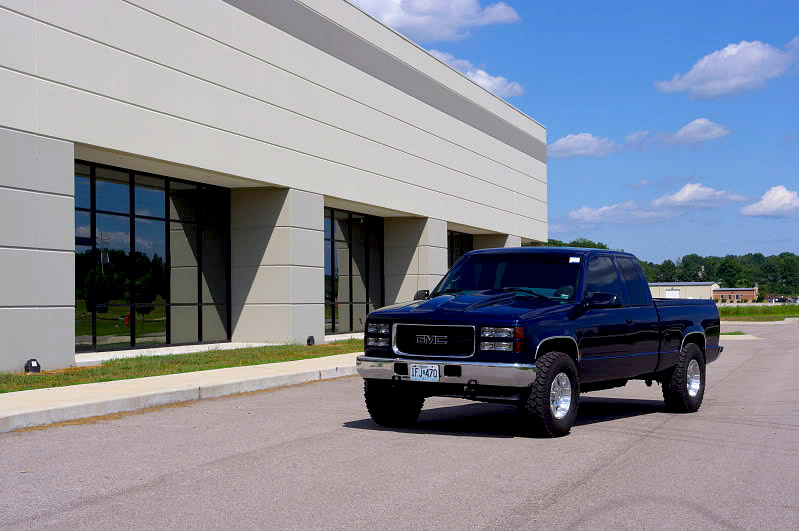 Then it was time for some new shoes and rubber, I let my buddy help me out on speeding up the process. He was hesitant at first, but once I laid some nasty black marks he had no trouble doing the same. He and my mother are the only ones to ever drive my trucks. The old Wrangler TD's were shot and worn badly so we went out to his house on the old Highway he lives on and lit them up putting the G80 to work.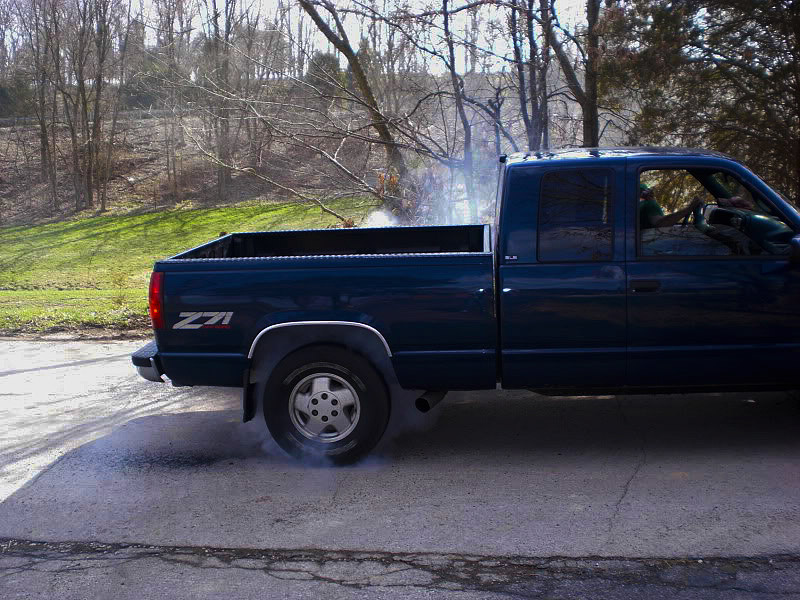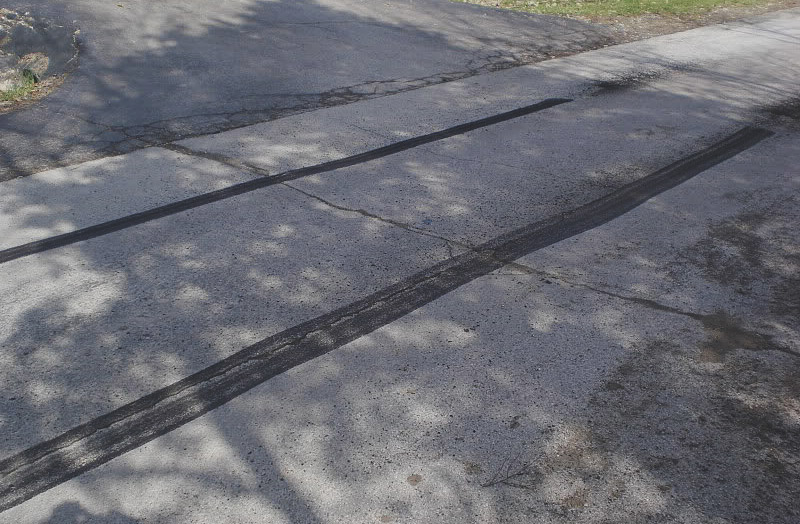 Goodmark Cowl hood came last year along with a smoothie W/T bumper
Then this past year I have spent more time on the paint getting it clean, keeping the interior clean, and just keeping it nice and maintained.
The only required maintained has been intake gaskets, A/C clutch, lower BJ's, idler, pitman arms, u joints, driver hinge pins, front brakes, and an alignment.
Currently it sits with 169K, a Diesel bumper from a 96 3500 W/T, smoked tails and corners by a friend.
That's it so far.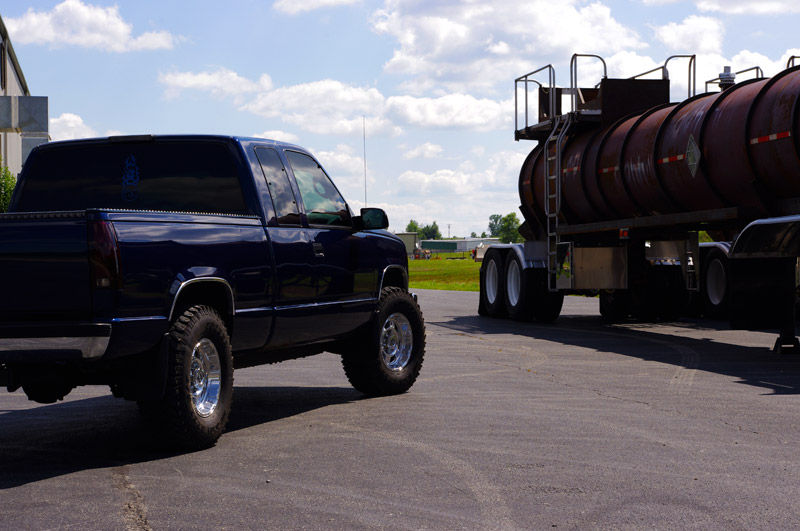 Future plans:
Sound deadened cab
8" sundown sub and amp
Smoothie tailgate
Shaved pockets
Cab corners
Full repaint
4.56's front and rear
Smoothie handles
NBS rear bumper
Built 4L60E
Mild 454 TBI
Line- X bed
To comment, discuss, or ask questions about this article, please click here to visit our forum.