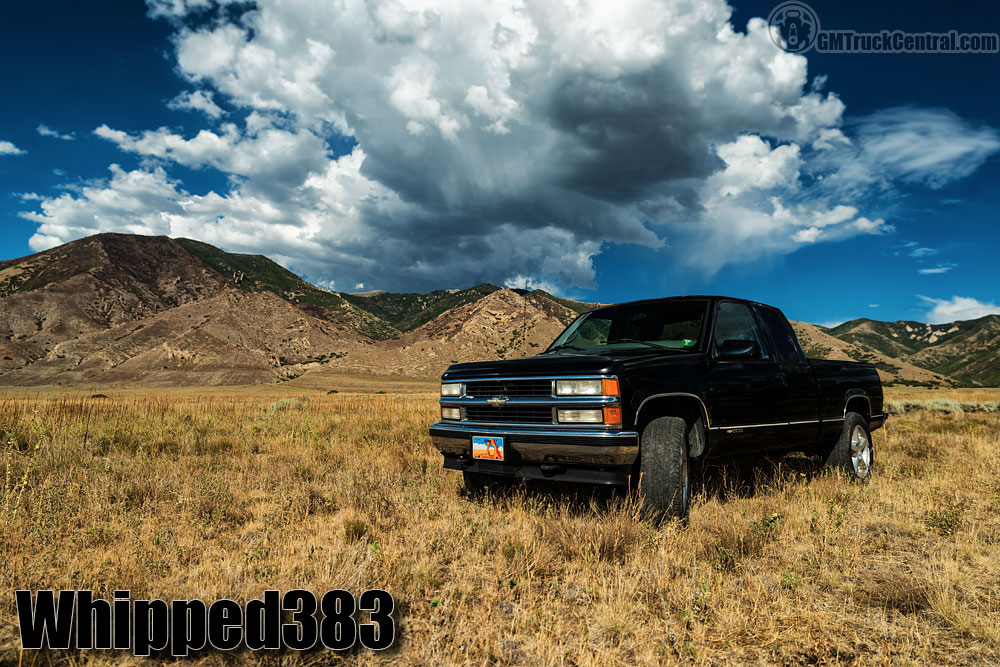 Dec. 23, 2012
Please visit our FORUM. All discussion, questions and comments about this article are welcome.

-1997 K1500 GMT400,
-L31 based 383ci small block chevy,
-Comp cam #08-530-8, 206 duration/.477 lift intake, 212 duration/.471 lift exhaust, 115 degree lobe separation angle,
-Moroso Deep Oil Pan,
-Melling HV pump,
-Marine Intake manifold,
-Volant Air Intake,
-Whipple Supercharger,
-12200411 -PCM,
- EFILive,
-4L60E,
-Summit Deep Trans Pan,
-14 bolt SF 3.73 open diff,
-Triple gauge pod with trans temp boost and wideband,
-Innovate LC1 Wideband,
-3/4 ton cats with Magnaflow muffler and duramax tailpipe,
-GMT800 Tahoe 20" wheels,
-Bakflip tonneau cover,
-Truck Name: Toby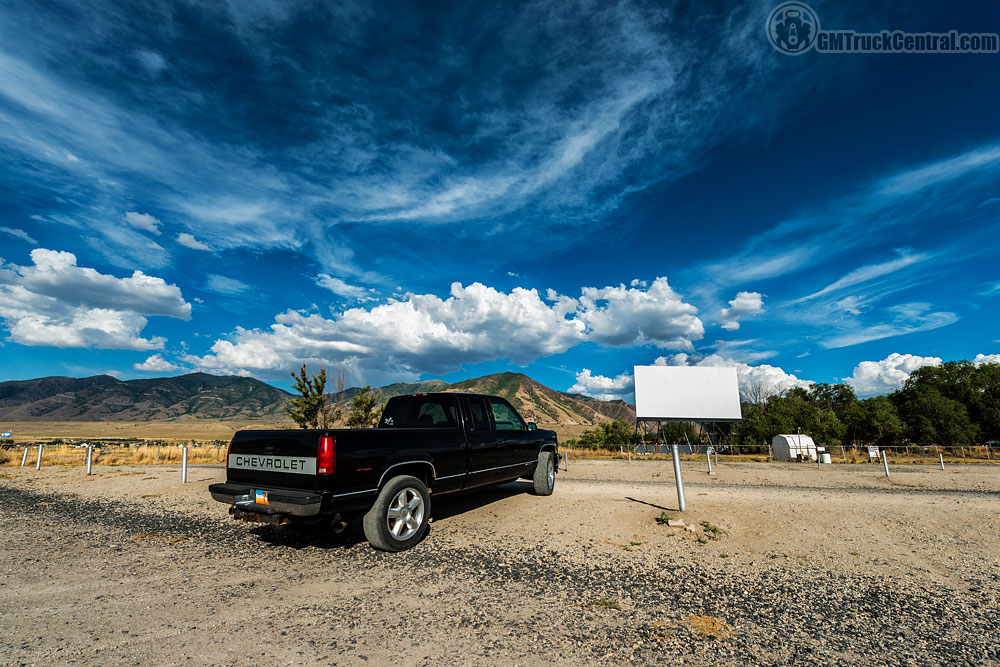 I bought Toby in 2005 with around 120k miles on the clock. It was time for something more comfortable and economical and reliable than my old K10, which I still own today. Shortly after the purchase I swapped in a cat back exhaust and bought a Volant CAI. After buying a trailer in 07 I realized I needed more power so I decided to do a camshaft swap, so I bought a comp part #08-530-8 that my machine shop recommended would be a good cam for my needs. Well the cam swap didn't go so well I ended up dropping the oil pan to get the front cover resealed properly and ended up putting the wrong oil filter adapter gasket in so the filter wasn't doing any good and wiped my main bearings out.
I ran it for a while that way with some 15-40 oil in it then decided I wanted to build a 383 but was also on a tight budget.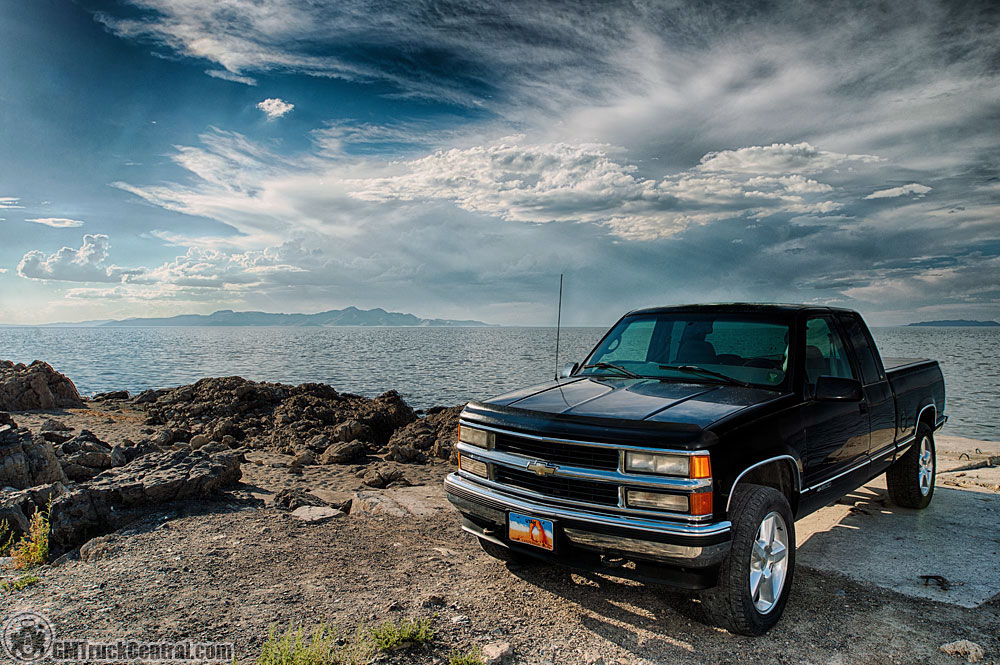 I pulled the motor and sent it off to the machine shop and a week later had it running again. The 383 was nothing special, just a basic build with a scat cast crank I even reused the stock rods and heads. The power was much better but a couple years later my buddy bought a Whipple supercharger for his 6.0L and I just couldn't let him out do me, so I found one too.
After the whipple was installed I had detonation problems, so I turned to the forums for help. After messing around with the whipple electronics for a few years and trying different things I finally realized I had to do the marine intake swap to use better flowing injectors and start tuning. I had bought the intake about a year earlier and never done anything with it, so I finally got it done and did the 12200411 PCM swap. Now the 411 swap was the scariest thing up till this point because I knew I would have to learn how to tune, and that was scary. I am a well seasoned mechanic but the tuning stuff was all new to me.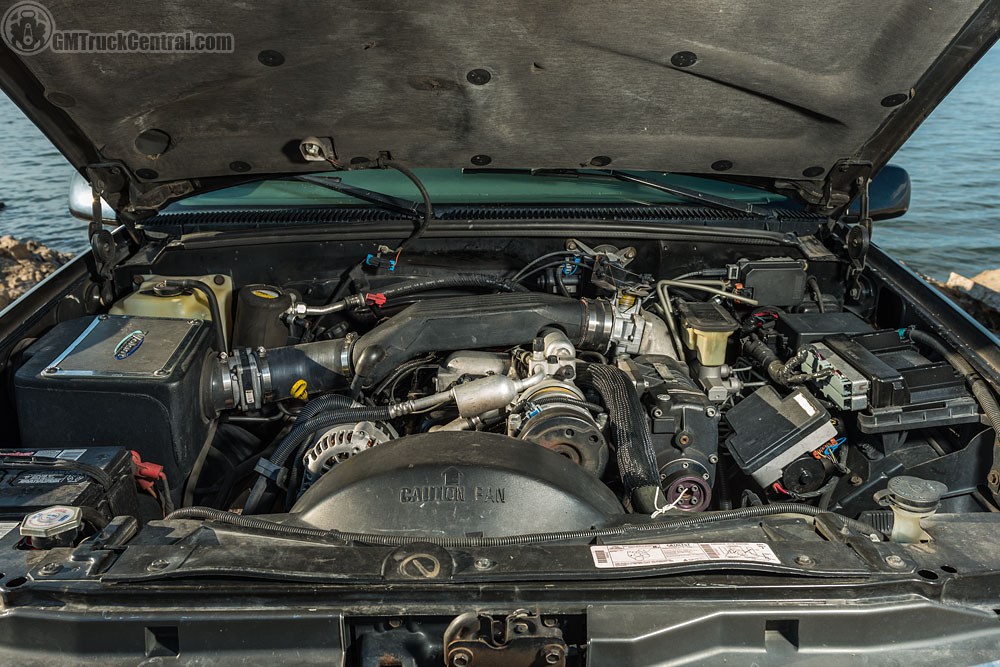 Justin was a big help and a big thanks goes out to him for all the help he has been. Finally I got everything tuned and running very well about 2 years ago and couldn't be happier with it.
I did a hydroboost swap about a year or so ago after my vacuum brake booster finally gave out. I have also swapped in the bigger 3/4 ton primary exhaust and cats and added a dual 3 in single 4 out magnaflow muffler and ended with a Duramax diesel tailpipe.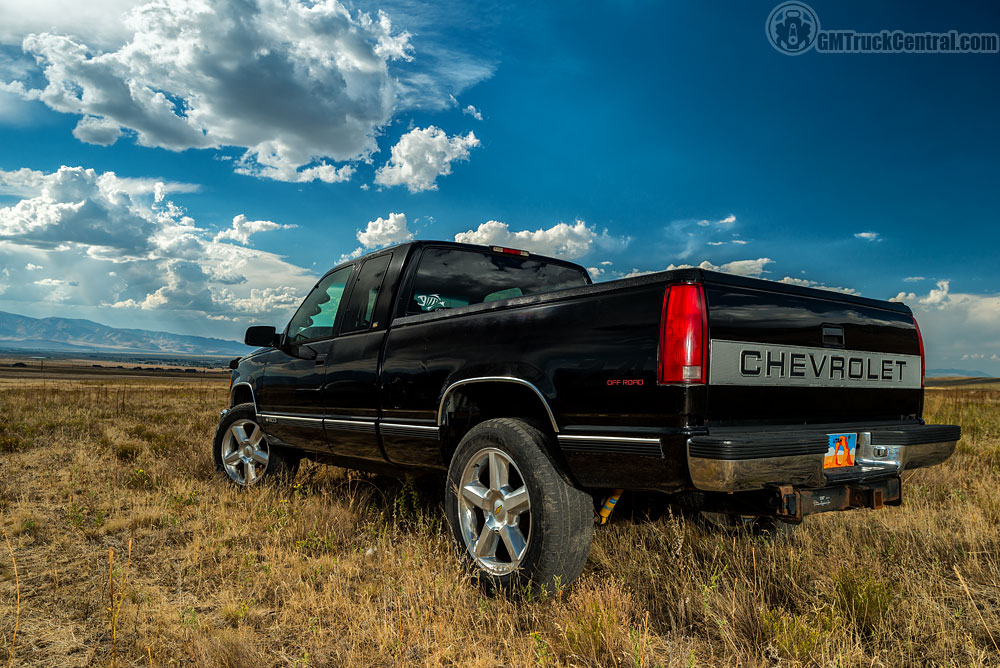 I have loved this truck and it has been a huge part of my life for the last few years I have done a lot of work to it.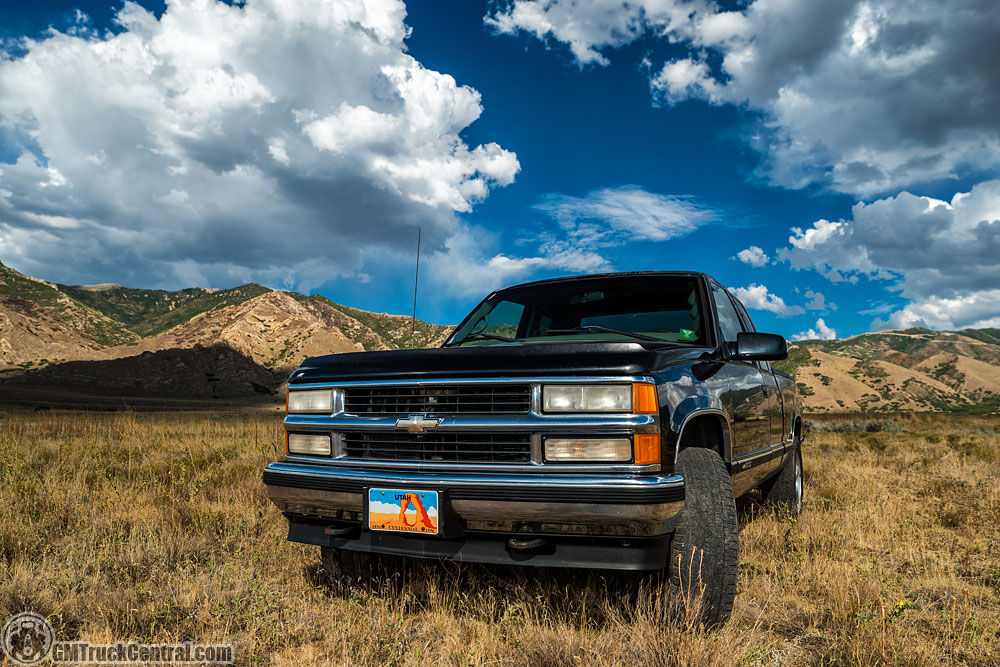 Photography by: Aloicious